DANA Electronics - MAV SH series
The MAV4211SH controller unit is used for the control of variable displacement pumps and motors and additional switching functions.
DANA Electronics - MAV SH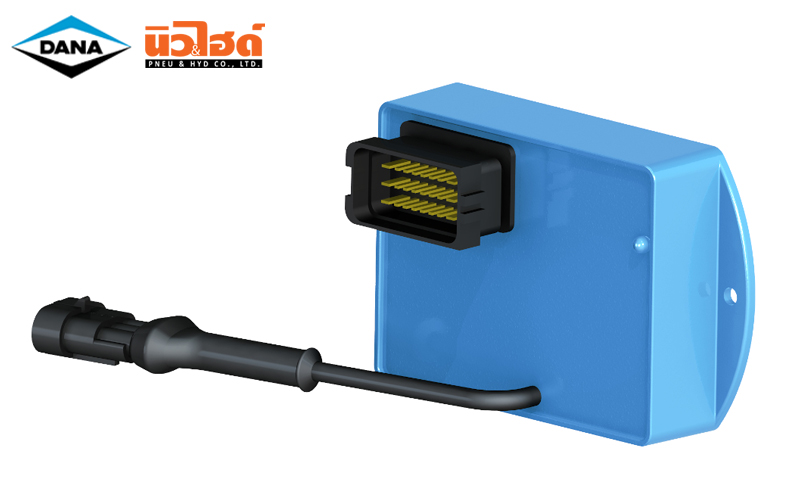 Feature | DANA Electronics MAV SH
The proportional solenoid outputs are pulse-width-modulated (PWM) and optimally adapted for electric proportional control of Dana Brevini products. The switched outputs are designed for the direct switching of relays, lamps and switching solenoids. The MAV4211SH unit can managed up to 2 analog input signal and 4 PWM current output. Connecting the card properly, can be used in at least 5 different applications.
The RS232 serial interface and BPE software tool enables the connection of PC for service functions, such as diagnostics, parameter setting or display of process variables.
Adjustment parameters by RS232 link

Frequency PWM
Offset current
Gain current
Ramp up time current
Ramp down time current
Analog input configuration (0÷5V, 0÷10V, 0÷20mA)

Main features - CE requirements: European norms: EN61000-ElectroMagnetic Compatibility (EMC) - industrial environment.
Additional features

Aerial platforms
Mobile cranes
Agricultural machines
Handling machinse